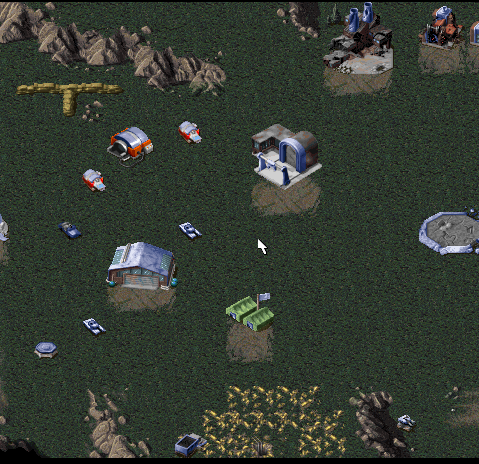 Welcome
PortableRA is a easy to use installation package of Command and Conquer: Red Alert which contains the nifty features listed below.
100% free to play
Contains the full game as the game is freeware
Runs great on Windows 95 and later, Mac and Linux
Completely no-CD, no need to have a random CD inserted
Includes expansions and they can be enabled/disabled on the fly
Comes with CnCNet for online play, players on right now
Uses CnC-DDraw to modernize the game's rendering system
Is really easy to use, comes with a configuration tool and launcher
Supports high game resolutions (even 3200x3200 works!)
Has a fix for the 'out of sync' issue online after playing modded maps
Allows you to play the Aftermath games with the build speed multiplier cap disabled
Includes and supports all community non-code fixes and additions, such as small infantry
Patched to integrate support for The Lost Files videos and extra, unreleased music tracks
Comes with the latest unofficial patch to the game, ra303p
Completely online compatible with the version of the game used by online players (3.03)
And more!
Support can be found in the chat or on the forums. If you join the chat please wait 30 minutes or so before leaving, it might take a bit of time before there's anyone active who can help you.
Some paranoid anti virus software such as Kaspersky think the ra95.exe file included in the package is a virus. It's not. I advise you to update to better antivirus software.